[caption id="attachment_6704" align="aligncenter" width="1433"]
Once a kid, always a kid - This article contains advertisements through ad-links for Brothers Sverige. [/caption]
Breathable Summer Style For Men - Beat The Heat With Linen
Something unusual has been happening in Sweden for the last 2.5 months. The sun has been shining 24/7 and temperatures are in the high 20's almost every day. That presents a challenge for the well-dressed gentleman. Many choose to stick with wool - the so called "
four seasons fabric
" and wonder why they are still hot. Wool is indeed an all-around breathable fabric but you will still feel the heat in higher temperatures. Many also forget that it is not just the outside that matters. Your suit can be made out of lightweight wool but it is the inside lining that counts. If the lining is out of artificial material you will still sweat. Read my comprehensive guide on buying your first suit
here
for more details. Luckily there is a solution.
[caption id="attachment_6685" align="aligncenter" width="450"]
Mr and Ms's Misiu preparing for the Suitsupply MTM program.[/caption]
The Suitsupply MTM Program: A New Kid On The Block
When a man starts to care about his style and understands the need for quality and fit, he will move from
Ready-To-Wear (RTW)
to
Made-To-Measure (MTM)
. It is an increasingly popular term that has tried to bridge the gap between bespoke and RTW clothes. In Stockholm where I live one the most popular MTM experiences comes from
Brothers
. This is about to change since
Suitsupply
has just opened their brand new store in Stockholm. Along with them comes their world famous Suitsupply MTM program and I am here to tell you all about it.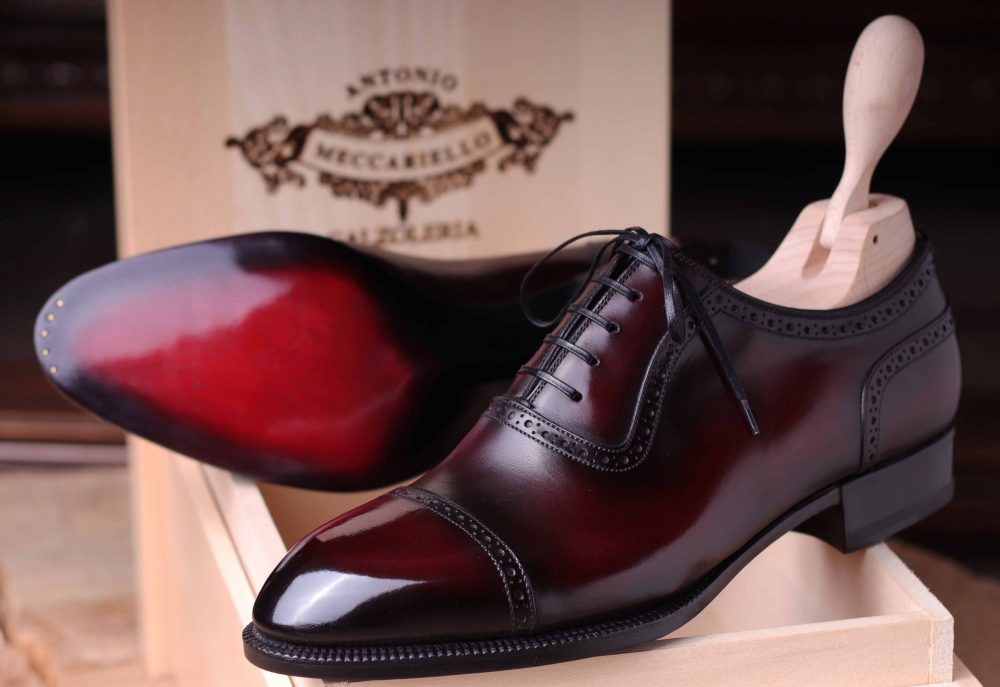 Dress Shoes Guide - Women Know Best
What do you think is one of the first things that women first notice about a man? Do you think it is a well-trimmed beard? Or maybe that you match colours well and are wearing an outfit that is well put together. While all of this is true, it will be in vain if you have neglected one of the most important parts:
The dress shoes
. Women and people that know the details will always look at the shoes. I can feel those laser eyes scanning me in the street when I walk. Even if you have a well ironed shirt, pressed pants and a Hugo Boss suit it is game over if you are wearing square-toed shoes. [caption id="attachment_8539" align="aligncenter" width="1100"]
A beautiful
Patina Derby by Carlos Santos
[/caption] Grab a cup of tea and relax because this is going to be a long article. The "
Dress Shoes Guide
" will not only cover the different
Types of Dress Shoes
but also the
5 First Dress Shoes
you should invest in if you are a beginner. This will help you make a better, easier choice when you go shopping in the sea of dress shoes. If you are impatient skip to the bottom of the page and read the summary. What I do promise is that after reading this guide, you will be able to choose the best type of shoe for the occasion and understand the subtle differences. Let's dive in!