[caption id="attachment_6685" align="aligncenter" width="450"]
Mr and Ms's Misiu preparing for the Suitsupply MTM program.[/caption]
The Suitsupply MTM Program: A New Kid On The Block
When a man starts to care about his style and understands the need for quality and fit, he will move from
Ready-To-Wear (RTW)
to
Made-To-Measure (MTM)
. It is an increasingly popular term that has tried to bridge the gap between bespoke and RTW clothes. In Stockholm where I live one the most popular MTM experiences comes from
Brothers
. This is about to change since
Suitsupply
has just opened their brand new store in Stockholm. Along with them comes their world famous Suitsupply MTM program and I am here to tell you all about it.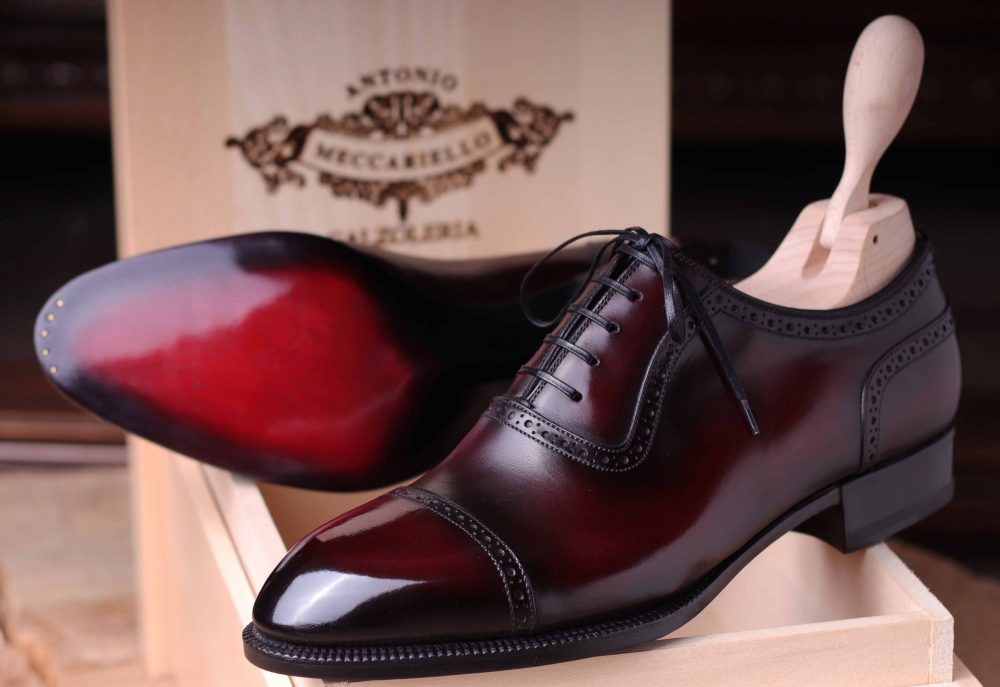 Dress Shoes Guide - Women Know Best
What do you think is one of the first things that women first notice about a man? Do you think it is a well-trimmed beard? Or maybe that you match colours well and are wearing an outfit that is well put together. While all of this is true, it will be in vain if you have neglected one of the most important parts:
The dress shoes
. Women and people that know the details will always look at the shoes. I can feel those laser eyes scanning me in the street when I walk. Even if you have a well ironed shirt, pressed pants and a Hugo Boss suit it is game over if you are wearing square-toed shoes. [caption id="attachment_8539" align="aligncenter" width="1100"]
A beautiful
Patina Derby by Carlos Santos
[/caption] Grab a cup of tea and relax because this is going to be a long article. The "
Dress Shoes Guide
" will not only cover the different
Types of Dress Shoes
but also the
5 First Dress Shoes
you should invest in if you are a beginner. This will help you make a better, easier choice when you go shopping in the sea of dress shoes. If you are impatient skip to the bottom of the page and read the summary. What I do promise is that after reading this guide, you will be able to choose the best type of shoe for the occasion and understand the subtle differences. Let's dive in!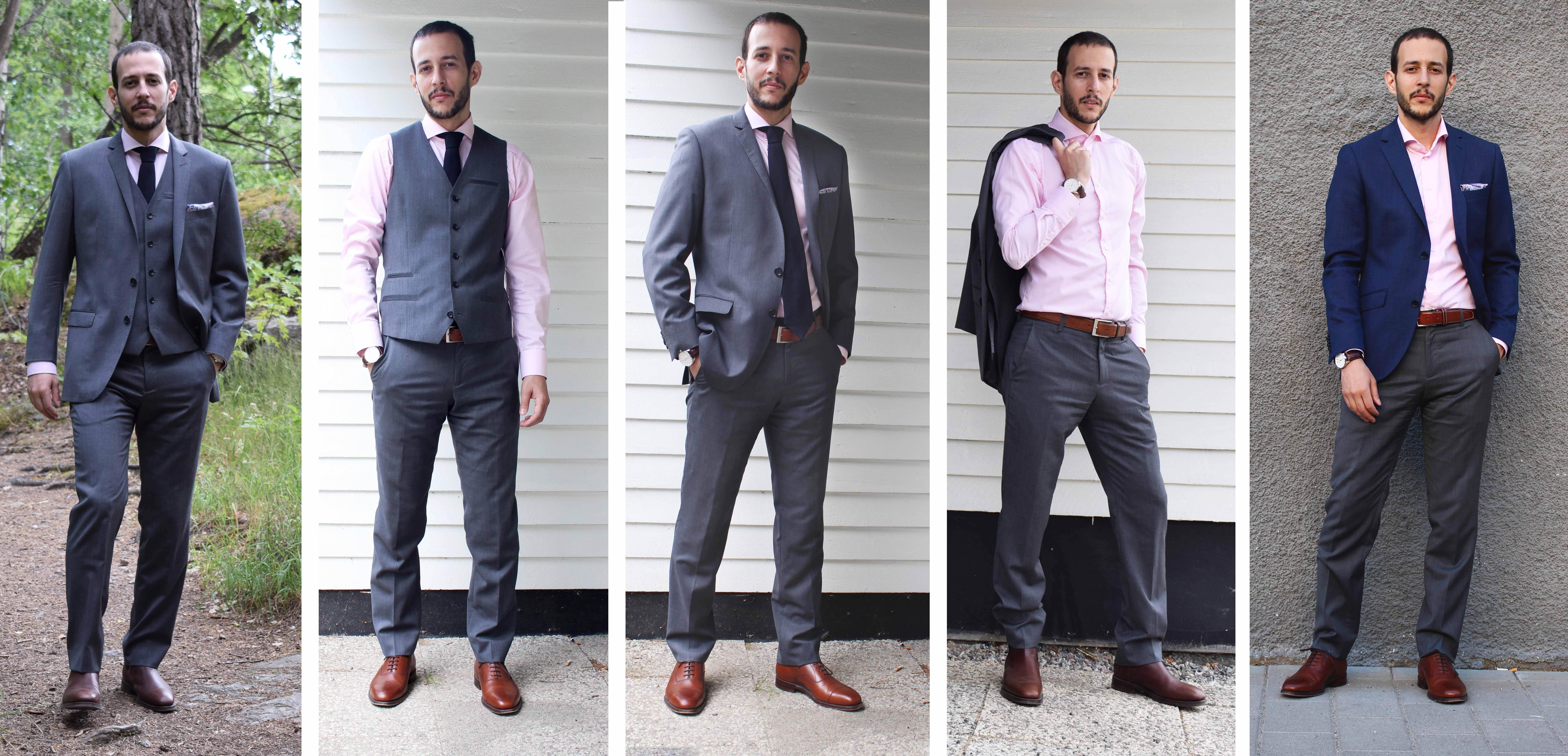 [caption id="attachment_189" align="aligncenter" width="1024"]
How To Wear A Grey Suit In 5 Different Ways[/caption]
The Grey Suit
In the
previous post
with the help of Daniel Craig we established that a Navy Suit should be your first suit. A Grey Suit is another wardrobe staple. Are you unsure how to style it thought? Our "
How To Wear A Grey Suit
In 5 Different Ways
" Guide will show you how with 5 stylish combinations. A Grey Suit can be the backbone of a man's wardrobe because it is quite versatile. It is essentially another workhorse in your interchangeable wardrobe just like the Navy Suit. The bonus part is that they also work very well together because of that. Whether you pair a Grey Suit with a Pink Shirt or a Blue Shirt it is very easy to style it up or down for business or everyday life. When choosing I would take into consideration the climate as well as frequency of use. A general rule is that you should go with a Super 110 or Super 120 Wool fabric. It is reasonably thick and durable. Everything above this territory becomes more expensive and "fragile" while you can always turn to Flannel for colder climates.
As always, remember that fit is very important!