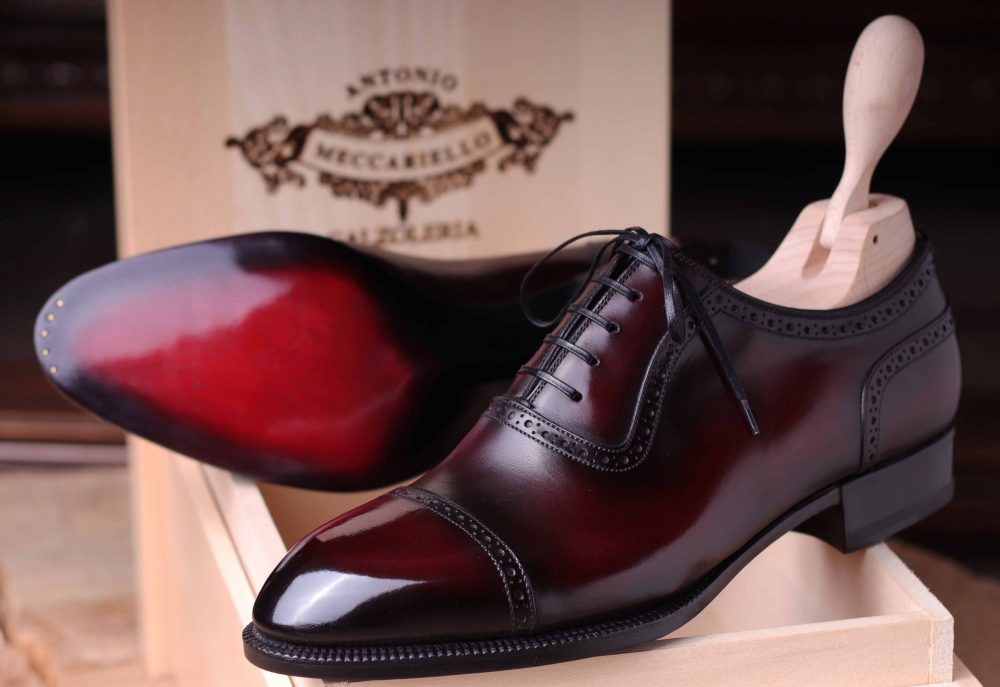 Dress Shoes Guide - Women Know Best
What do you think is one of the first things that women first notice about a man? Do you think it is a well-trimmed beard? Or maybe that you match colours well and are wearing an outfit that is well put together. While all of this is true, it will be in vain if you have neglected one of the most important parts:
The dress shoes
. Women and people that know the details will always look at the shoes. I can feel those laser eyes scanning me in the street when I walk. Even if you have a well ironed shirt, pressed pants and a Hugo Boss suit it is game over if you are wearing square-toed shoes. [caption id="attachment_8539" align="aligncenter" width="1100"]
A beautiful
Patina Derby by Carlos Santos
[/caption] Grab a cup of tea and relax because this is going to be a long article. The "
Dress Shoes Guide
" will not only cover the different
Types of Dress Shoes
but also the
5 First Dress Shoes
you should invest in if you are a beginner. This will help you make a better, easier choice when you go shopping in the sea of dress shoes. If you are impatient skip to the bottom of the page and read the summary. What I do promise is that after reading this guide, you will be able to choose the best type of shoe for the occasion and understand the subtle differences. Let's dive in!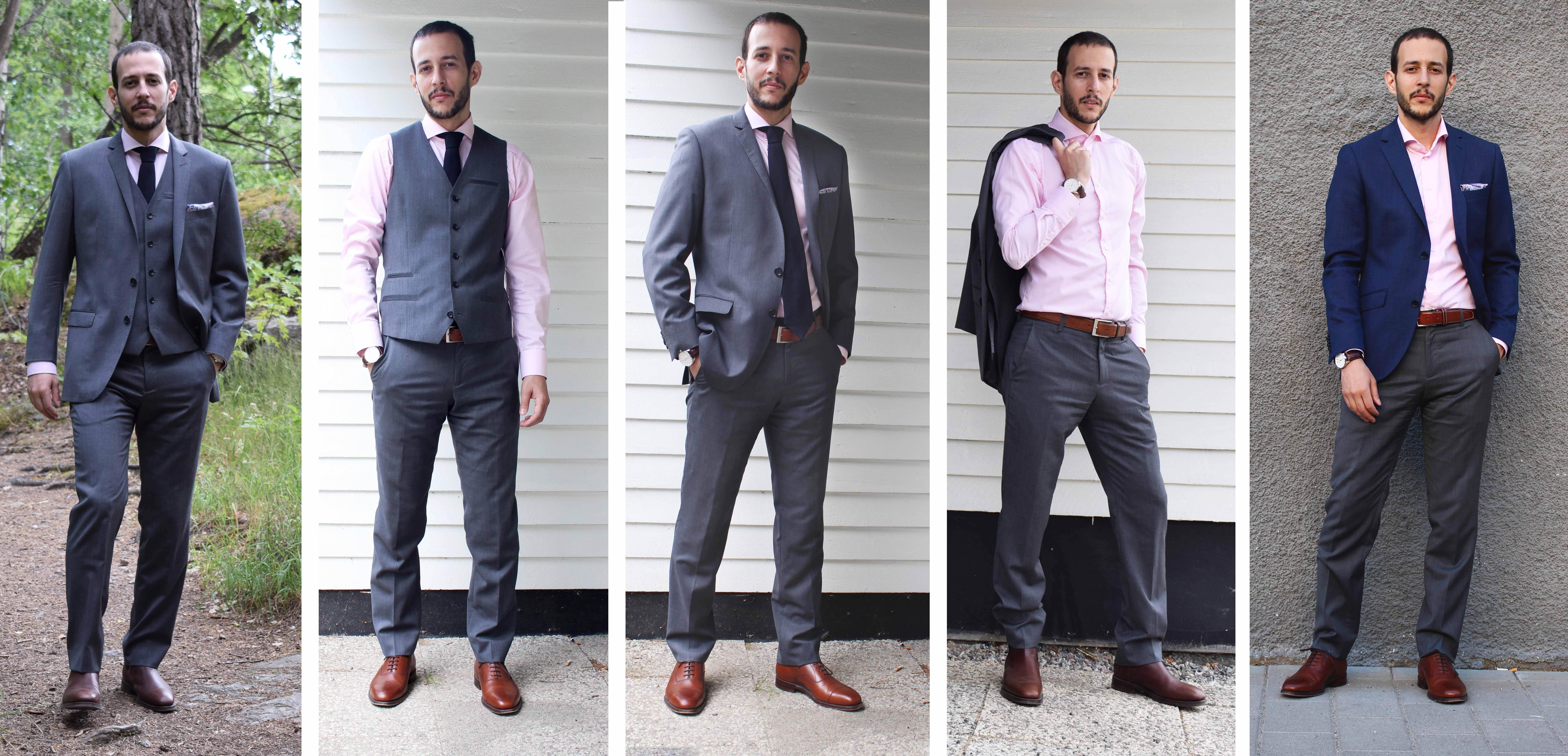 [caption id="attachment_189" align="aligncenter" width="1024"]
How To Wear A Grey Suit In 5 Different Ways[/caption]
The Grey Suit
In the
previous post
with the help of Daniel Craig we established that a Navy Suit should be your first suit. A Grey Suit is another wardrobe staple. Are you unsure how to style it thought? Our "
How To Wear A Grey Suit
In 5 Different Ways
" Guide will show you how with 5 stylish combinations. A Grey Suit can be the backbone of a man's wardrobe because it is quite versatile. It is essentially another workhorse in your interchangeable wardrobe just like the Navy Suit. The bonus part is that they also work very well together because of that. Whether you pair a Grey Suit with a Pink Shirt or a Blue Shirt it is very easy to style it up or down for business or everyday life. When choosing I would take into consideration the climate as well as frequency of use. A general rule is that you should go with a Super 110 or Super 120 Wool fabric. It is reasonably thick and durable. Everything above this territory becomes more expensive and "fragile" while you can always turn to Flannel for colder climates.
As always, remember that fit is very important!
Does a man need a suit?
In the opening scene of Spectre, Daniel Craig in a perfect dark suit turns to his woman and says "
I won't be long
". He gets out of the window, casually walks on the roof like he has done it a million times. The streets are in chaos by the festivities but you see the confidence in his face. Mission starts! You almost feel the thrill and you wish you were like him. Classy. Can you imagine him doing it in a fluffy jumper or an ugly Christmas sweater? You get the idea right? [caption id="attachment_131" align="aligncenter" width="700"]
No fluffy jumper on this one | Suit: Tiger of Sweden Lamonte | Watch: Vincero Kairos | Shoes: Loake 1880 Aldwych Dark Brown Oxfords | Tie: John Henric Ceremony Wine Red | Shirt: John Henric Sky Blue.[/caption] The first time I walked into a store to buy my first suit is a moment to remember. I had finally found a well paying job and had just begun to build up my wardrobe from scratch. I decided to go to
Brothers
in Stockholm, where a well-dressed salesman by the name of Simon greeted me warmly. He asked me what I was looking for and I simply said:
"It is time to suit up"
. The question how many suits does a man need or which colour they should be is a hard one to answer. It depends on the person, his line of work and his age group. However the question "Does a man need a suit?" has a very easy answer. That answer is absolutely. Whether you work in a bank or a construction site, there are going to be times where a suit will be required. I am here to help you make that choice.